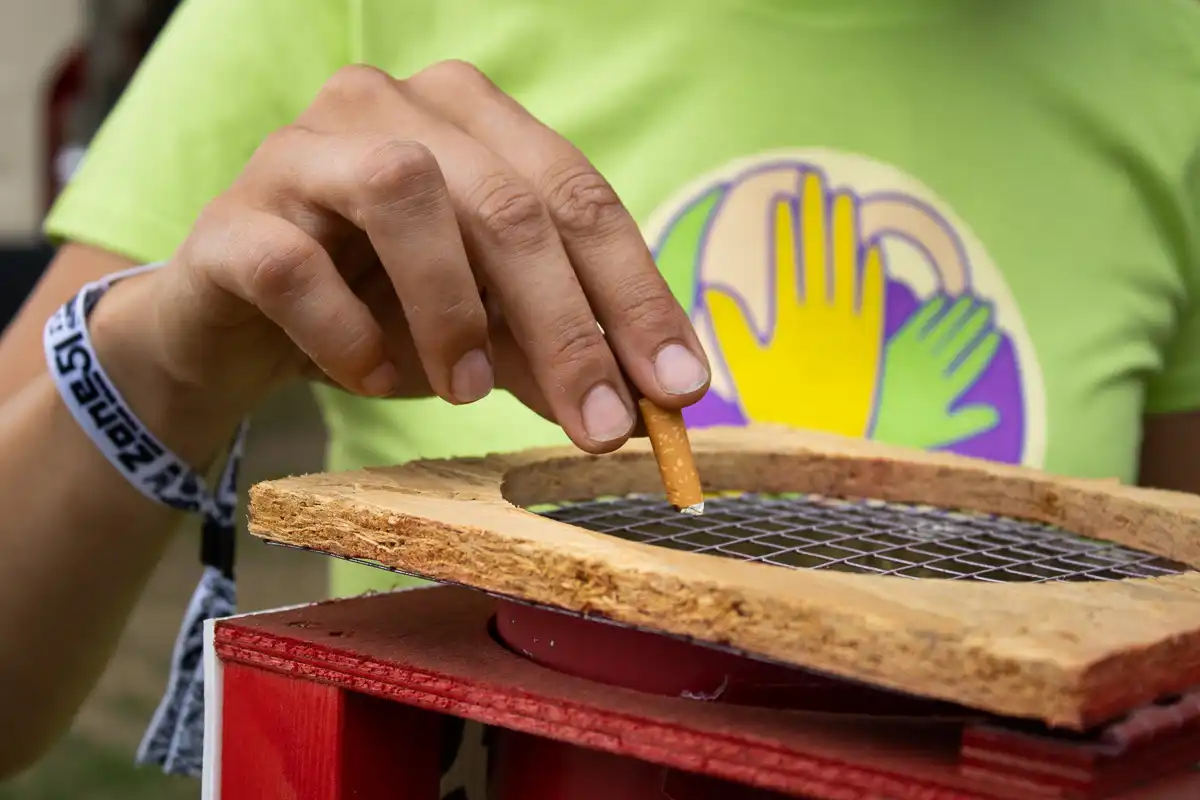 Sélestat station is not far from the festival (20 minutes on foot or a few minutes by bus) so find out if you want to come by train. And even better, if you don't live far away, come by bike, scooter or even rollerblades!
The best waste is the one that does not exist! Forget single-use plastic bottles and over-packaged products and above all, bring your water bottle with you!
On site, everything is done to make your job easier! Make sure you follow the sorting instructions that are displayed in order to help us recycle and/or recover what can be! If you have a question, our super-volunteers from the "Green Brigade" are there to help you.
On the festival, make sure not to have your eyes bigger than your stomach so as not to waste. You can always recommend later if you're still hungry! At the campsite, favor organic or reasoned products! Please note: our partner Intermarché in Sélestat offers you a selection of suitable products for all budgets, with an exceptional opening Sunday morning of July 23rd. Do not hesitate to pay them a visit during your stay at the campsite!
Drinking water points are located throughout the site and the campsites. If you are a good eco-responsible festival-goer, you have your water bottle with you and you can fill up as you need with water. Use water wisely by avoiding waste.
ABOVE ALL, don't throw cigarette butts on the ground! A cigarette butt is enough to pollute up to 500 liters of water and takes more than a decade to fully decompose, not to mention the toxic substances it releases into the soil. Use the ashtrays that are placed everywhere and don't forget to pick up your pocket ashtray at the "Green Brigade".
At the end of the festival, be sure to take everything you brought with you and leave your location as clean as it was when you arrived. Beware of theft. You can never be too careful, if you want to be sure to leave with all the things you came with, don't leave them abandoned on campsites and car parks.
Being eco-responsible also involves respect. Do not exaggerate on the sound volume to respect the other festival-goers and the neighborhood but also to respect the local fauna present on site. The parking and camping areas are delimited, respect these areas. They are not there for nothing.